I don't recommend drinking water from tap water. I recommend closing your mouth when you take shower. For brushing your teeth, I recommend using purchased water.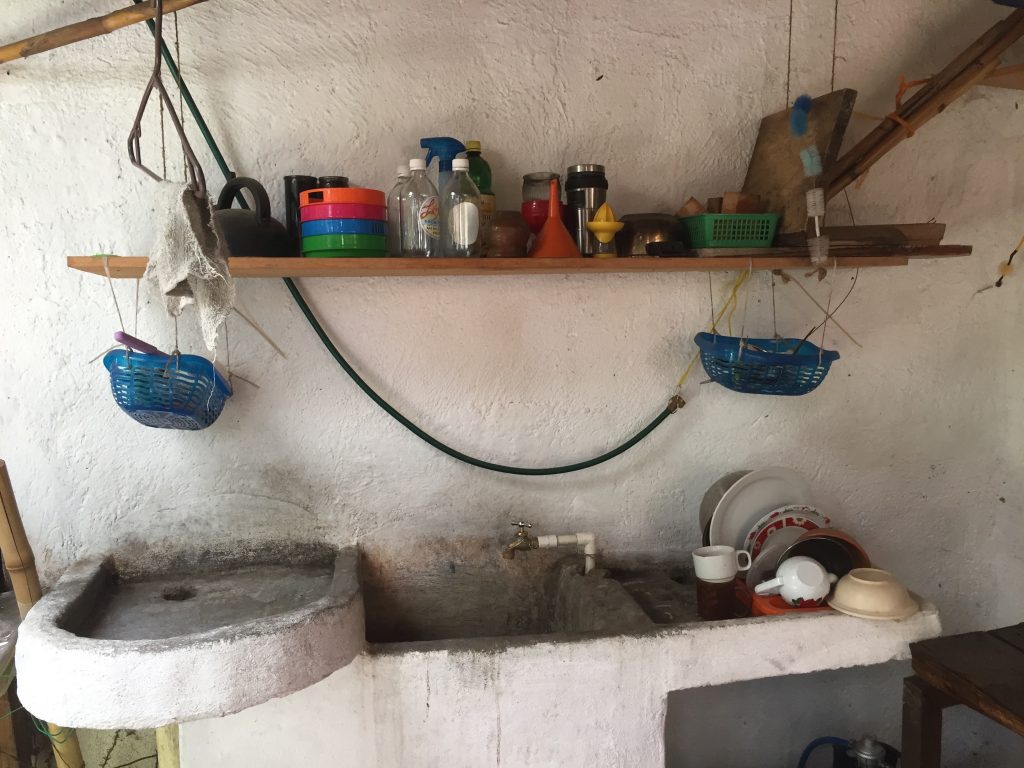 I have a Huge water tank (450 Liter/120 gallon) !
Dining Area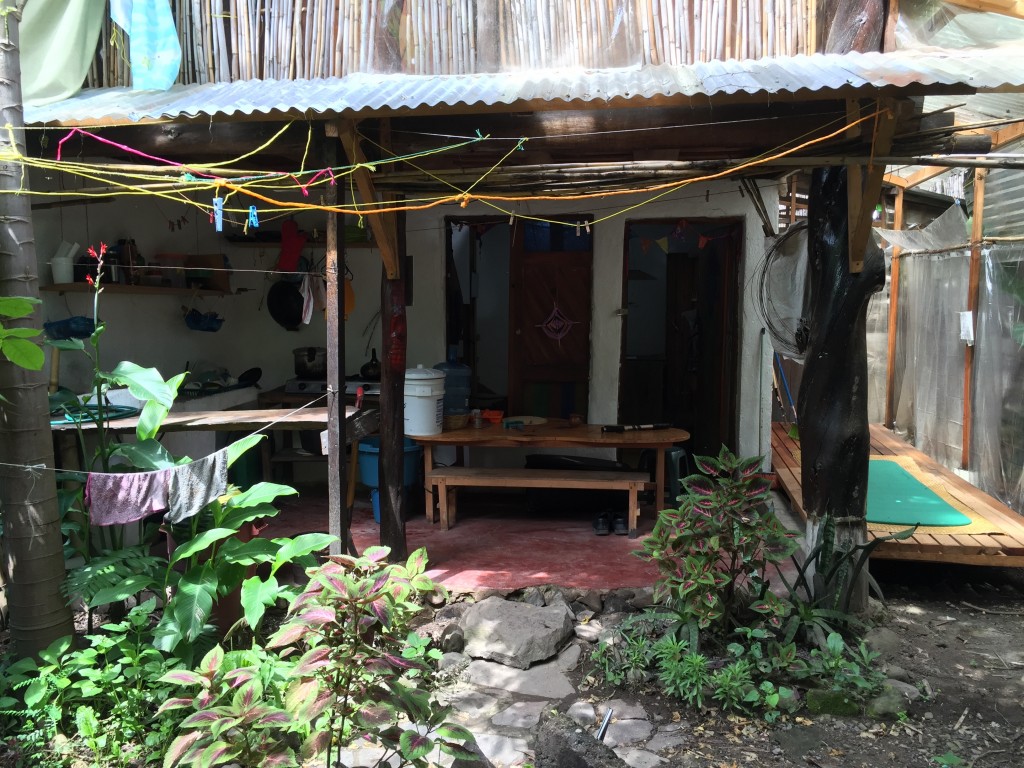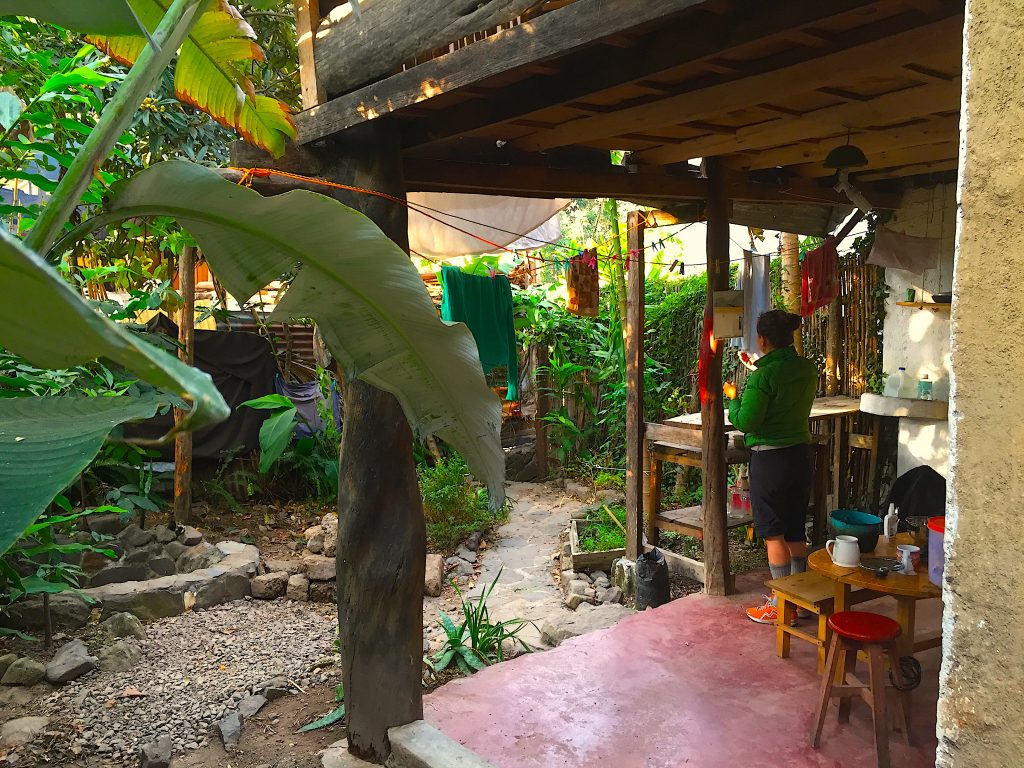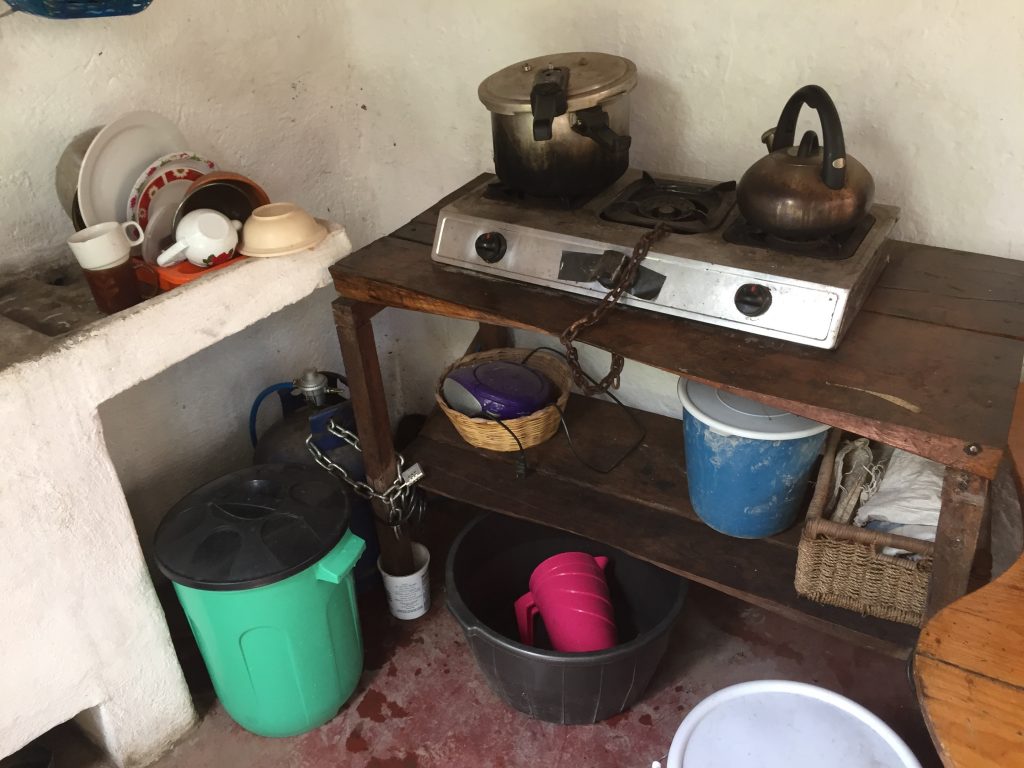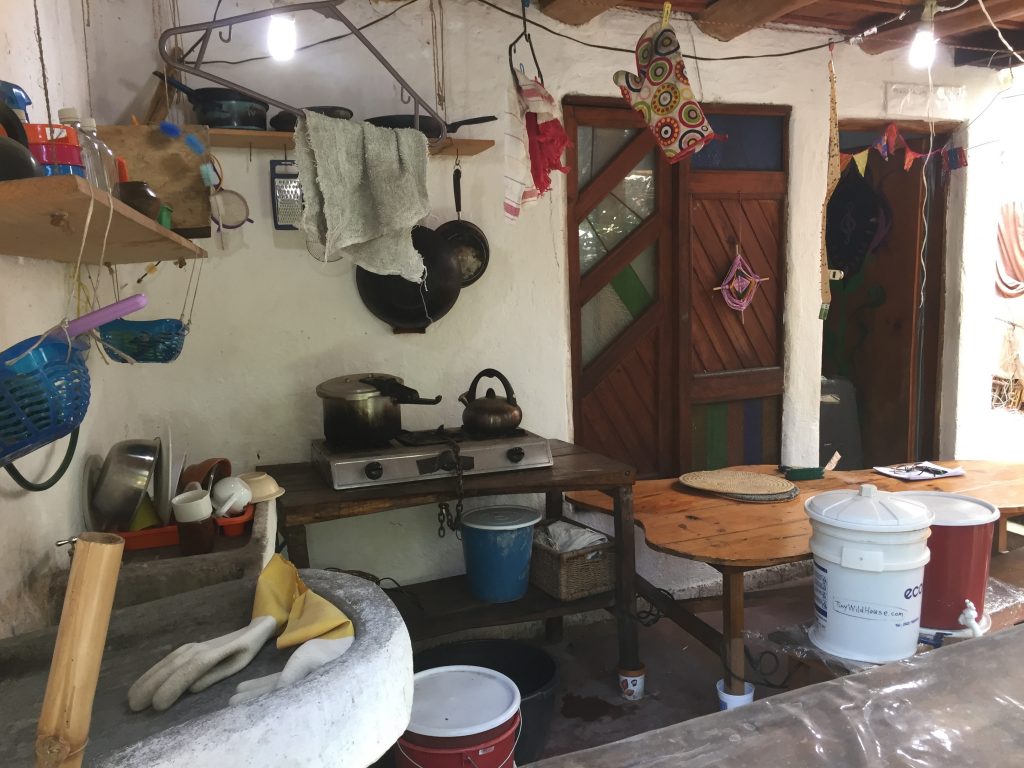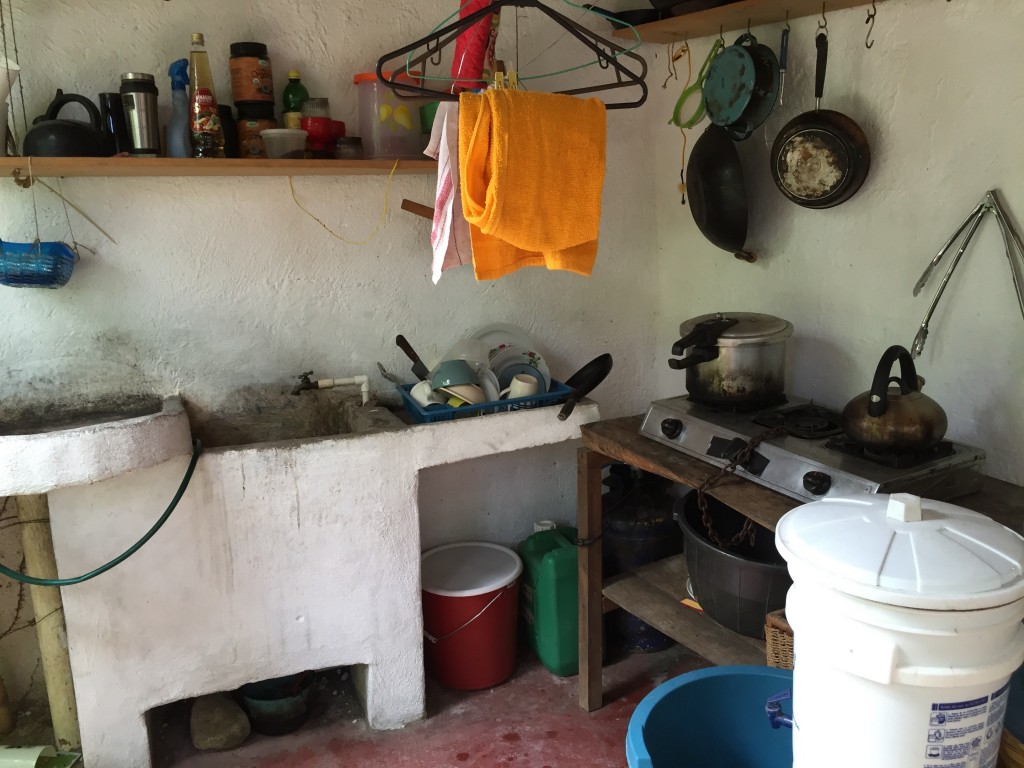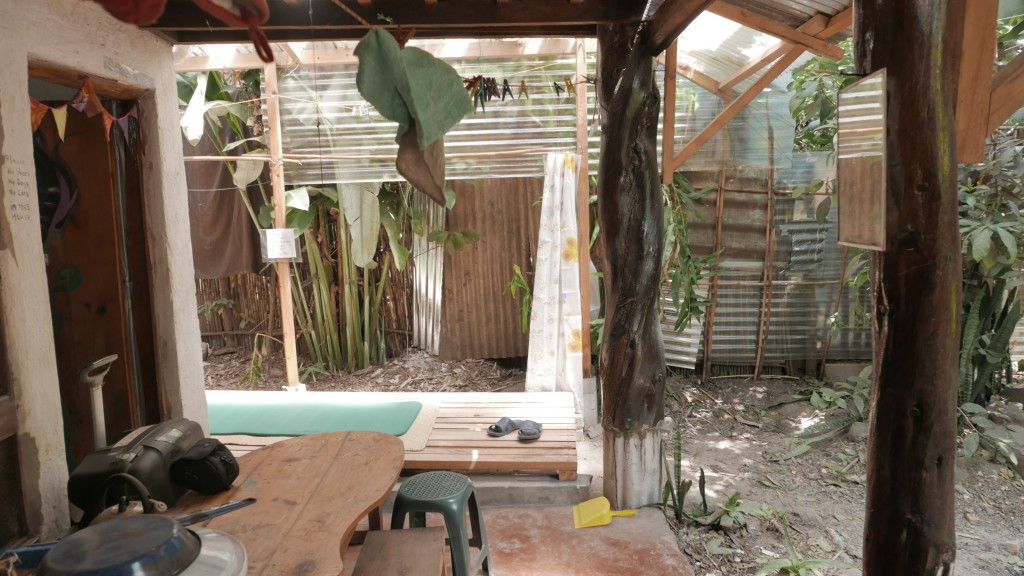 Cooking stove
The center burner is not working. Don't attempt to use the center burner! It can be dangerous.
Gas tank for cooking stove locates under the stove. Once a while, you may exchange gas tank. It's Q120 to exchange the tank.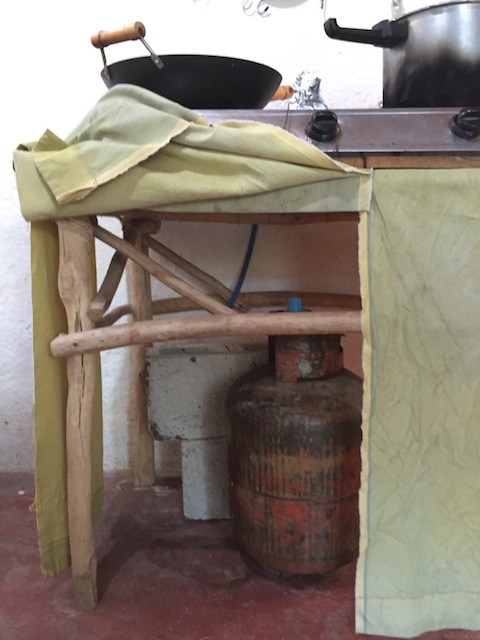 Below is a cart for gas tank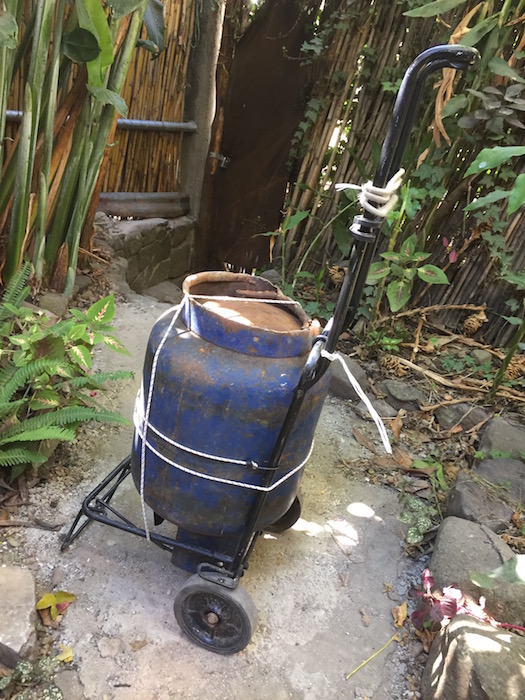 Drinking Water/ Toilet Papers/ Gas Tank

Below is a tienda (store) I buy Drinking Waters/ Toilet Papers/Gas Tank. It's 1 minutes walk from my house.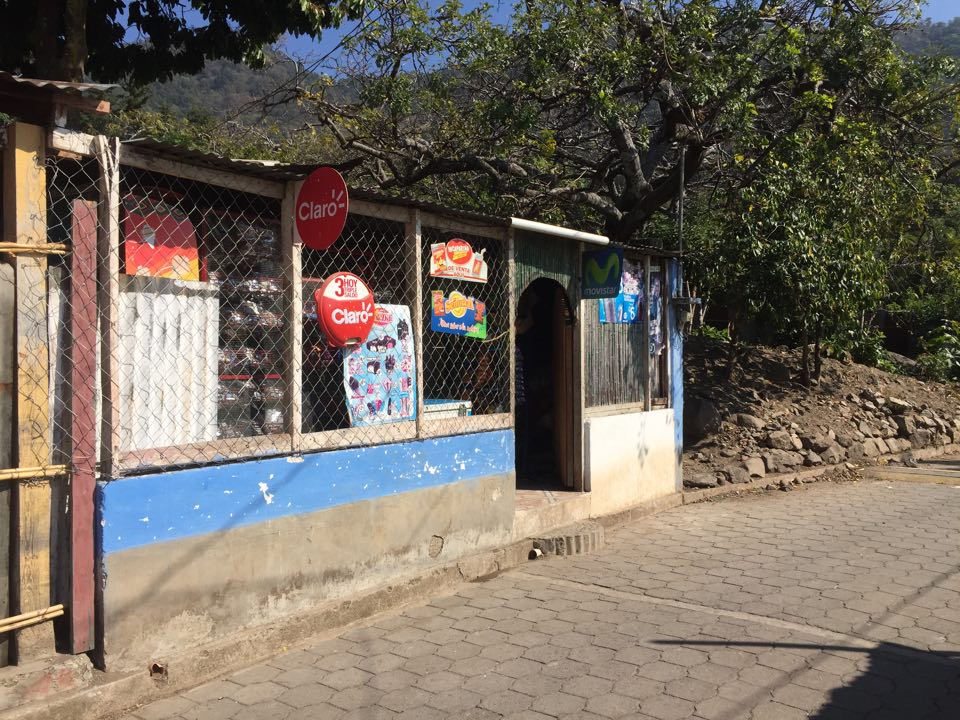 Below is a cart for carrying water.